Starting in Phase 2, Marvel Studios started to branch out from the big screen and add a few TV shows to their Cinematic Universe. Now there are quite a few of them out there, with five new ones rolling out just last year.  I'm not going to do a full review for all the Marvel TV shows, firstly because that's too large a time commitment even for me, and secondly because there are quite a few I haven't seen. They're spread out across so many different streaming platforms that it would cost me something like $50 a month just to get access to them all. Right now, my budget pretty much limits me to what's on Netflix.
However, I would like to say a few words about the shows I have seen. Overall, they're much less consistent than the movie universe, ranging in quality from terrible to absolute masterpieces. They also range widely in terms of how closely they follow the movies' timeline. Some of the shows, particularly Agents of S.H.I.E.L.D., are profoundly affected by the events of the movies, while others, like The Punisher, seem to have little to no connection with the rest of the MCU. Unfortunately, all of them have been completely ignored by the movies so far, so I can't say any one of them is a "must-see" in order to understand the MCU. A few, though, are must-sees for other reasons.
Here they are, ranked from worst to best:
7. Iron Fist
Yeah, I'm not a fan of this one. Mainly because it's a martial arts show in which the main character clearly does not know martial arts, and all the fights are lame. Also, the main character's origin story involves punching a dragon, yet we never see so much as a glimpse of said dragon onscreen. The way I see it, if a dragon is involved in your story in any way, you are duty-bound to portray that dragon onscreen. Some stuff in the show is well done–I particularly enjoyed the Meacham family drama–but it tended to be stuff that didn't have anything to do with Danny Rand (the Immortal Iron Fist, Protector of K'un-L'un, Sworn Enemy of the Hand), or his main plot. For my full thoughts, see my review.
6. The Defenders
This was the show that brought all of the Marvel/Netflix heroes together, and I think it should have been a lot better than it was. Not that it was terrible, but I found it poorly paced (like most of the Netflix shows), and without a big enough threat to justify such a team-up. It was a lot of fun to see all four heroes getting together, though, and coming right off the huge disappointment that was Iron Fist, I was willing to give it a bit of a pass. Again, see my review for more.
5. Luke Cage
This show offers a compelling, six-episode miniseries about a very likable hero going up against a couple of menacing, but somewhat sympathetic villains in order to protect the neighborhood he loves. Unfortunately, it lasts for 13 episodes. Along the way, the interesting villains get replaced by an annoying cartoon and way, way too much time is spent on trivial subplots and dull conversations. But at least it's got some great music. More details in my review.
4. Jessica Jones
Here's one I've never gotten a chance to review before. I haven't seen Season 2 yet, but Season 1 is a well-written, wonderfully acted story about a bitter, alcoholic private eye with super strength trying to bring down the psycho who ruined her life before he ruins more lives. It's full of great characters, good action, and solid commentary on real-life issues that never devolves into preachiness. But it's also…just so darn depressing. Part of that is a pacing issue. In order to fill out 13 hours of runtime, the show has to keep coming up with ways for the villain, Killgrave, to stay ahead of the heroes until the end. And because he's by far the most irredeemably evil villain in the MCU, and one of the most powerful, that means most of the show ends up being about him doing terrible things to people. That gets old after a while. Also, like with Luke Cage, the show spends a little more time than I'd like on irrelevant subplots. Still, it's hard not to enjoy Krysten Ritter's brilliant performance as the lead character, and her sarcasm and gallows humour does lighten the mood a bit. And David Tennant is, if anything, a little too good in his role as the villain. I plan to do a proper review of Season 2 once I get a chance to watch it.
3. The Punisher
Like most of the other Netflix shows, this one suffers from unnecessarily slow pacing and too many subplots. But it's also a thoughtful look into the mind of a man broken by war and violence, and a rare revenge story that doesn't glorify vengeance for its own sake. The acting is stellar and the action is brutal. I can't say I enjoyed every minute of it, but I found watching it to be a surprisingly emotional and thought-provoking experience. See my review for more.
2. Agents of S.H.I.E.L.D.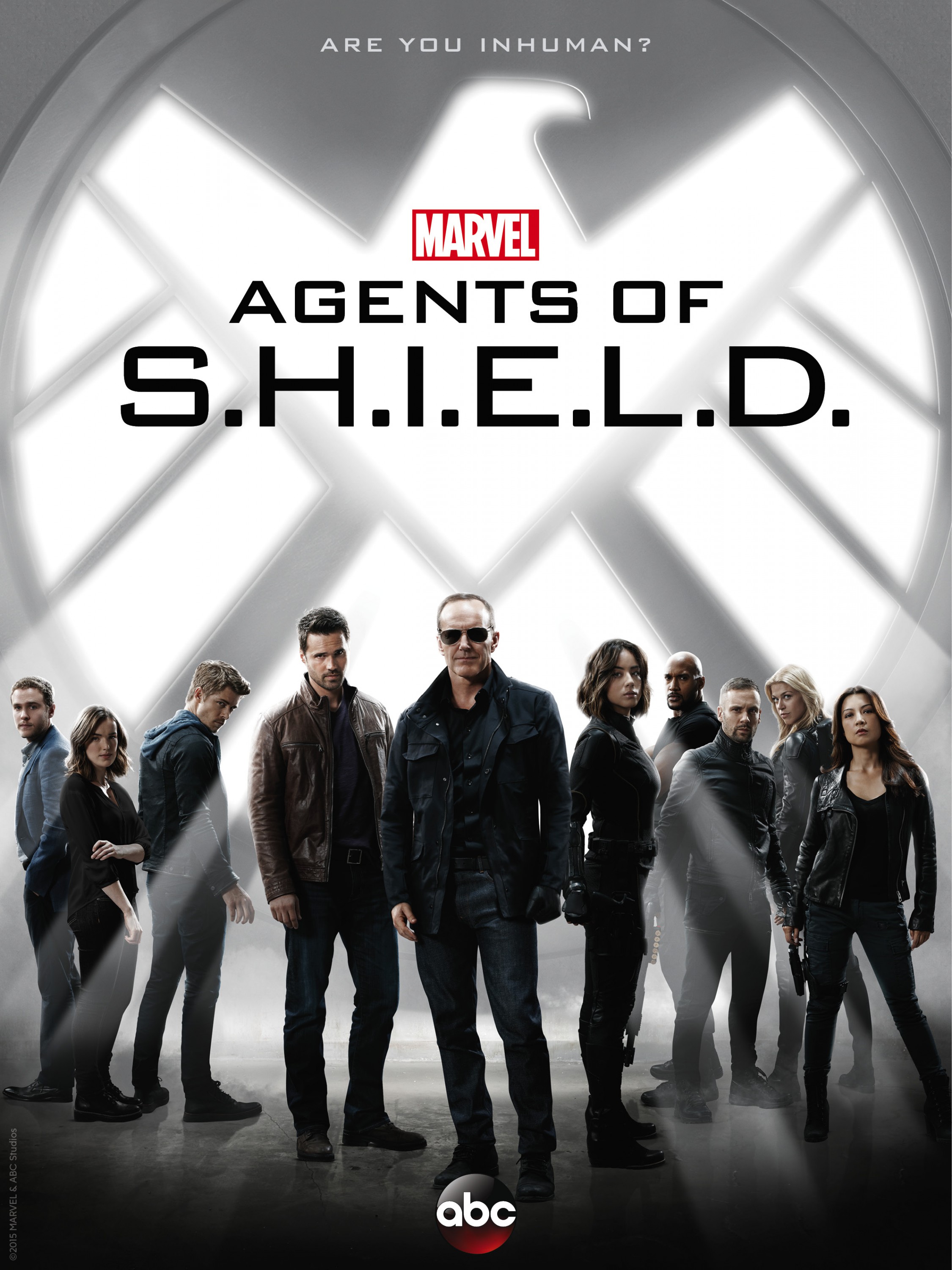 Out of the ones I've seen, this is the Marvel show with the strongest connection to the movie universe. Starting just after the events of The Avengers, it follows the adventures of Agent Phil Coulson (yes, he's alive) and a crack team of SHIELD agents as they seek to protect the human race against superpowered threats and shut down rival organizations like Hydra. It got off to a slow start, but its quality went up like a rocket halfway through Season 1, after the events of Captain America: The Winter Soldier, and hasn't really come down since. It's just a very fun show, full of spy-vs.-spy intrigue, heartfelt character growth, and some quite decent superhero action. I'm not a huge fan of Skye (her actress is usually less than impressive), but all the other characters on the team are great, particularly Fitzsimmons and Coulson himself. You gotta love a show where a middle-aged dad figure with a receding hairline gets to be a super-cool secret agent. And with the problems that have plagued the Netflix shows lately, you have to love a show that can keep things fast-paced and interesting for 22 episodes per season. I think there's a reason this is the longest-lasting Marvel show so far.
1. Daredevil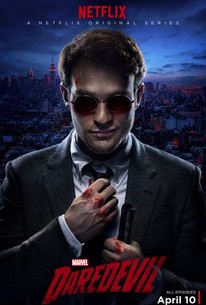 I'll be honest: I mostly started this list so I could talk about this show. Until very recently, Daredevil was my favourite product of the MCU, period. Part of my problem with the other Netflix shows is that I'm constantly tempted to compare them with this one, which came first and has yet to be equaled in sheer awesomeness. Its fight scenes are some of the most intense, well-choreographed, and brutally realistic that I've come across in any medium. Its dialogue is just as intense and high-stakes as the action, with hardly a single throwaway line that doesn't reveal something vital to a character or a piece of the plot. The acting is incredible across the board, but Charlie Cox as the lead, Vincent D'Onofrio as Wilson Fisk, and Jon Bernthal in his debut as the Punisher still manage to stand out from the pack. But the show's true strength is in its characters. Matt Murdock, aka Daredevil, is my favourite Marvel superhero because he's the most complicated. A lawyer by day, vigilante by night, and Catholic all the time, he constantly struggles with the morality of what he's doing, trying to fight off his own darker impulses even as he fights the many natural and supernatural baddies that threaten Hell's Kitchen. The show also makes the bold choice of giving some of its villains the same amount of character development as the hero, showing that even the most villainous of people can have some virtues, too. Even side characters like Foggy Nelson and Karen Page have a lot of layers to them, and go through some major changes over the course of the series. Granted, the show's quality took a bit of a dip in Season 2, mostly thanks to an annoying love triangle, but I'm still happy to rewatch it whenever I get a chance. Here's hoping Season 3 will keep the good times going instead of following the other Netflix shows' downward trend.
And yes, if I ever get a chance to watch Agent Carter, Inhumans, Runaways, or Cloak and Dagger, I'll be sure to review them. But for now, these are my rankings for Marvel TV.
Seriously, if you haven't seen Daredevil yet, go watch it now.